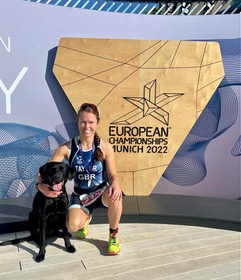 30 Aug

Sharon Taylor 6th AG at European Sprint Triathlon Championships!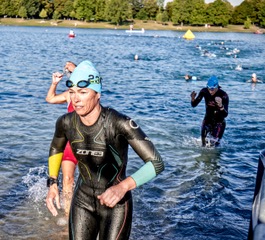 Sharon: The European Championships in Munich delivered a great experience, especially as it was part of the Multisport Championships which happen every 4 years, so there was a lot going on around the Olympia Park where my race would finish.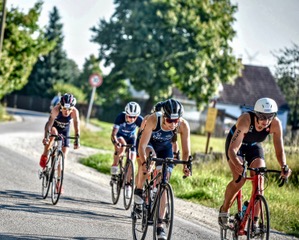 This was my first international draft legal sprint triathlon race and I wanted to execute it well. I had been focusing on my swim recently so was keen to nail this part of the race, and I wasn't disappointed as I had my best 750m OW swim so far, but I know there is still more to come. Then onto the bike which was a great international affair, working with a couple of German athletes, a french athlete and a fellow Team GB athlete over the course, this took a bit of time to get everyone working together but eventually we did and then into T2 and out onto the 5K run. Unfortunately I got stitch for the first part of this, so had to keep it steady and then there was the hill, I thought I live in Derbyshire so its just another hill, I'm up and down them everyday when out training, thankfully the stitch had eased by this point and I managed a good solid run performance, concluding in 6th place overall and 3rd brit home. No time to rest, even though I combined this event with a holiday, I am now looking forward to my next race the European Sprint Duathlon Championships in Bilbao in September.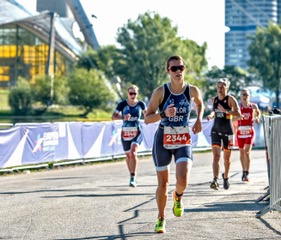 Chris: A really great performance for Sharon at the European Championships which built on the National championships performance at Mallory. We've been working hard on the Open Water swimming through the summer so it's really pleasing to see some good progress on this one while helped set up the rest of the race. With the depth of AG fields getting better and better position out the swim is becoming more important.