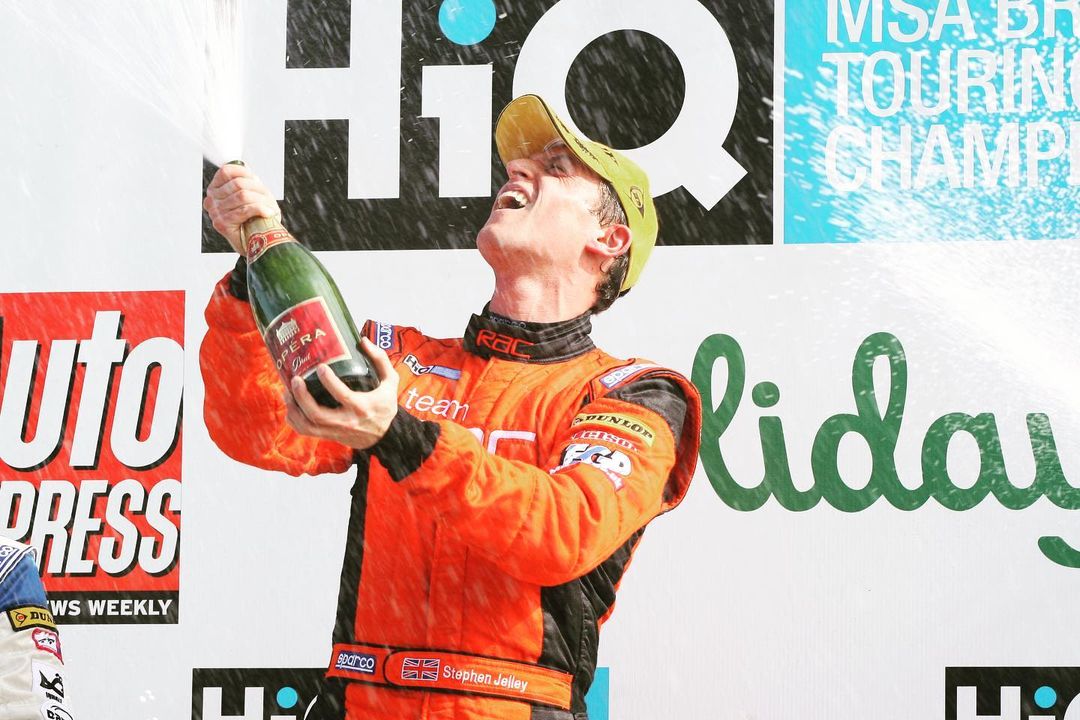 21 Feb

Athlete in Focus- Stephen Jelley

This week we are focussing on triathlete/motorsport athlete Stephen Jelley. We'll find out how he balances his time between his two passions and how these complement each other.

How long have you been competing in both motorsport and multi sport?

I started out in motorsport in 2000 and started training to be fit for motorsport. Prior to this, it's fair to say I disliked any form of endurance sport! I started running to maintain a healthy weight and get fit. I didn't really know what that meant, but in my mind fit people and racing drivers ran, so I got going. I basically ran every other day and gradually upped the distance. Then started building in gym work, that's what I did for around 10 years. I was running quite far after a while. Over that time I did a few half marathons, kind of by accident.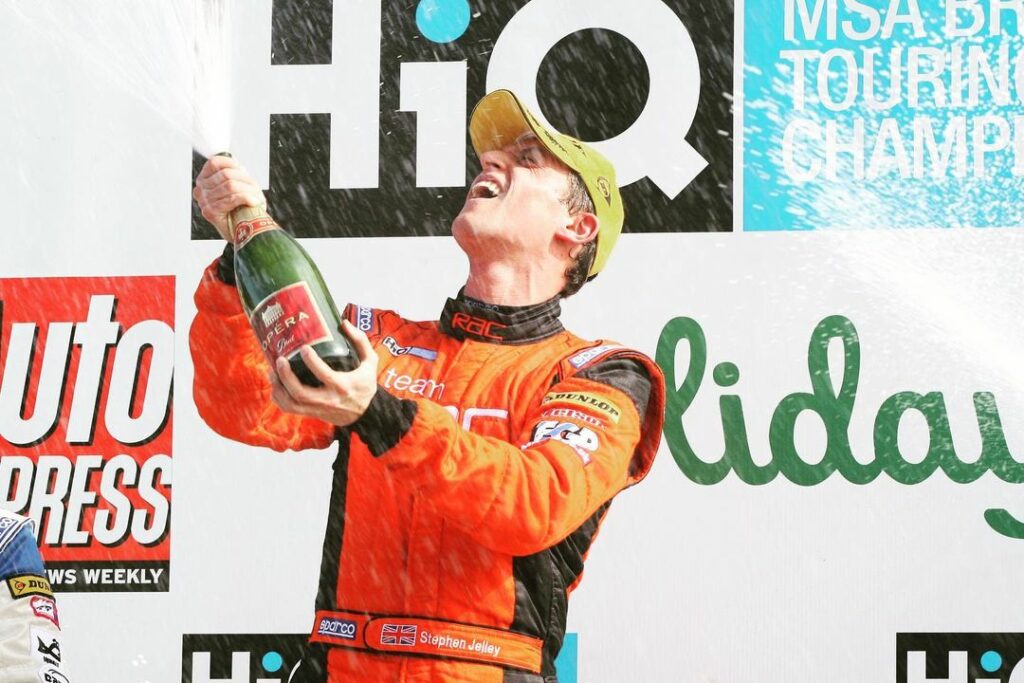 A motorsport fitness coach in around 2002 entered me in my first half marathon. She made me run the course on the Wednesday before the race which I absolutely hated, I'd never ran that far. However the race itself was completely different, I found the buzz of the event and having other runners and competition a real boost and nailed it.
My first triathlon was at Eton Dorney lake around 2010. Myself and a bunch of mates breast stroked the swim, were generally crap, and probably hungover. I messed about in a few triathlons after that, but the proper multisport bug didn't bite until I set my mind to complete an Ironman in 2013. I was racing in GT cars in endurance racing over longer distances, but there were fewer races in a season giving me more time to train. Completing an Ironman was fantastic, however, feeling as fit as I'd got I didn't want to lose that.
How do you find the two sports complement each other?
Firstly Ironman gave me something to aim at when motorsport goals had changed, something else to focus on. I'd been on the edges of Formula 1 racing at a high level but then lost all financial backing and was forced to change direction, I was racing less so needed a focus. Driving a single-seater race car such as a formula 1 – 2 – or 3 car, if I didn't train I simply wouldn't be physically able to drive the car well enough to compete. At that time I was so driven that training was just part of life. But the forms of motorsport I now found myself in didn't require that level of fitness and you can easily slip into complacency. An Ironman was great for me, I was contracted into training or I'd flop. It requires a level of training just to get to the finish without needing a hospital!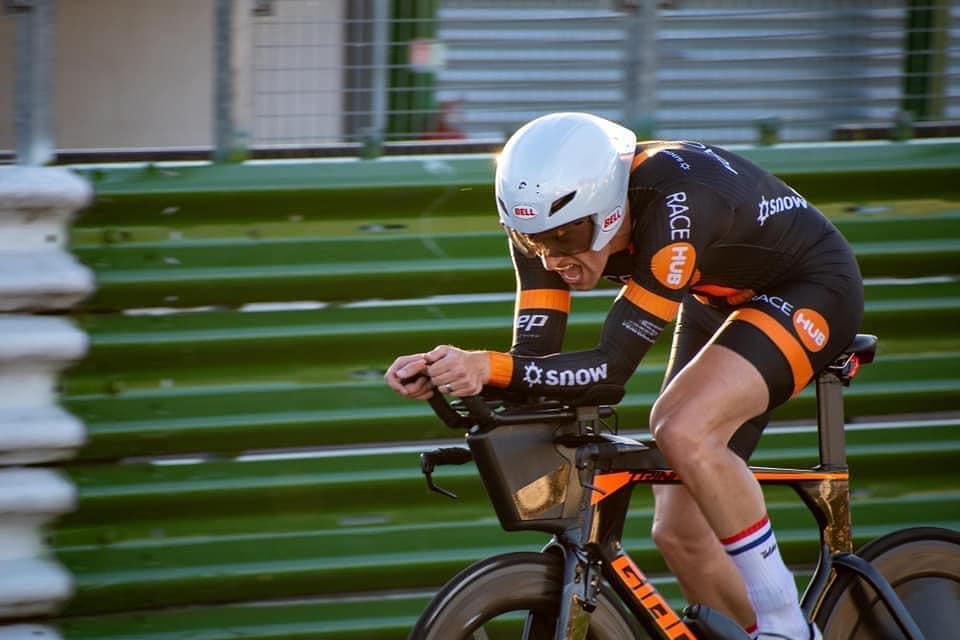 I quickly realised that by-product of being Iron fit gave me more thinking time in the car, the heat was less of a problem, and consistency was more attainable. The low body weight needs are transferable, and swimming gives great lean strength.
My motorsport experience means I go into any triathlon, TT, run, and can really enjoy the event. It's not my job it's purely a test of self and for enjoyment. There isn't any pressure. Once the race starts I always give the maximum that I have on that day. I've also found the intense heat of the race car means I'm quite well adapted for hot events as well as having 20 years of training in the bank which is useful.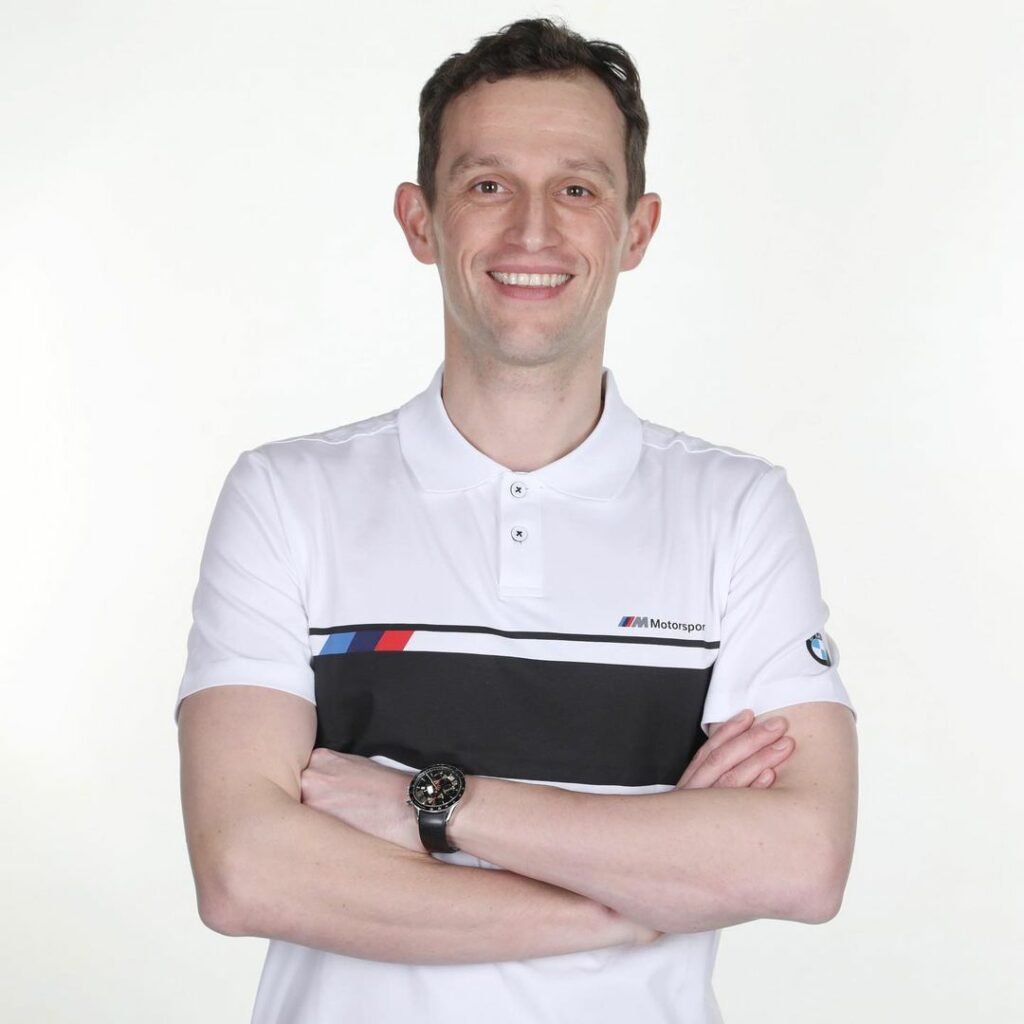 What's your favourite part of both sports?
The finish! Both sports also have a great calm before the storm feeling in the early morning of an event. You have to be at both races early and that feeling pre-race is magic.
Give us your top tips for balancing family, work and competition in both sports?
There's no shortcut, and any tip I gave probably wouldn't transfer to someone else. Just give it your best. Involve your family and if a goal is worth doing your family will support you. If you're being selfish they will and should be encouraged to let you know. To achieve any goals you have to shift focus and tip the balance in that direction for a while.