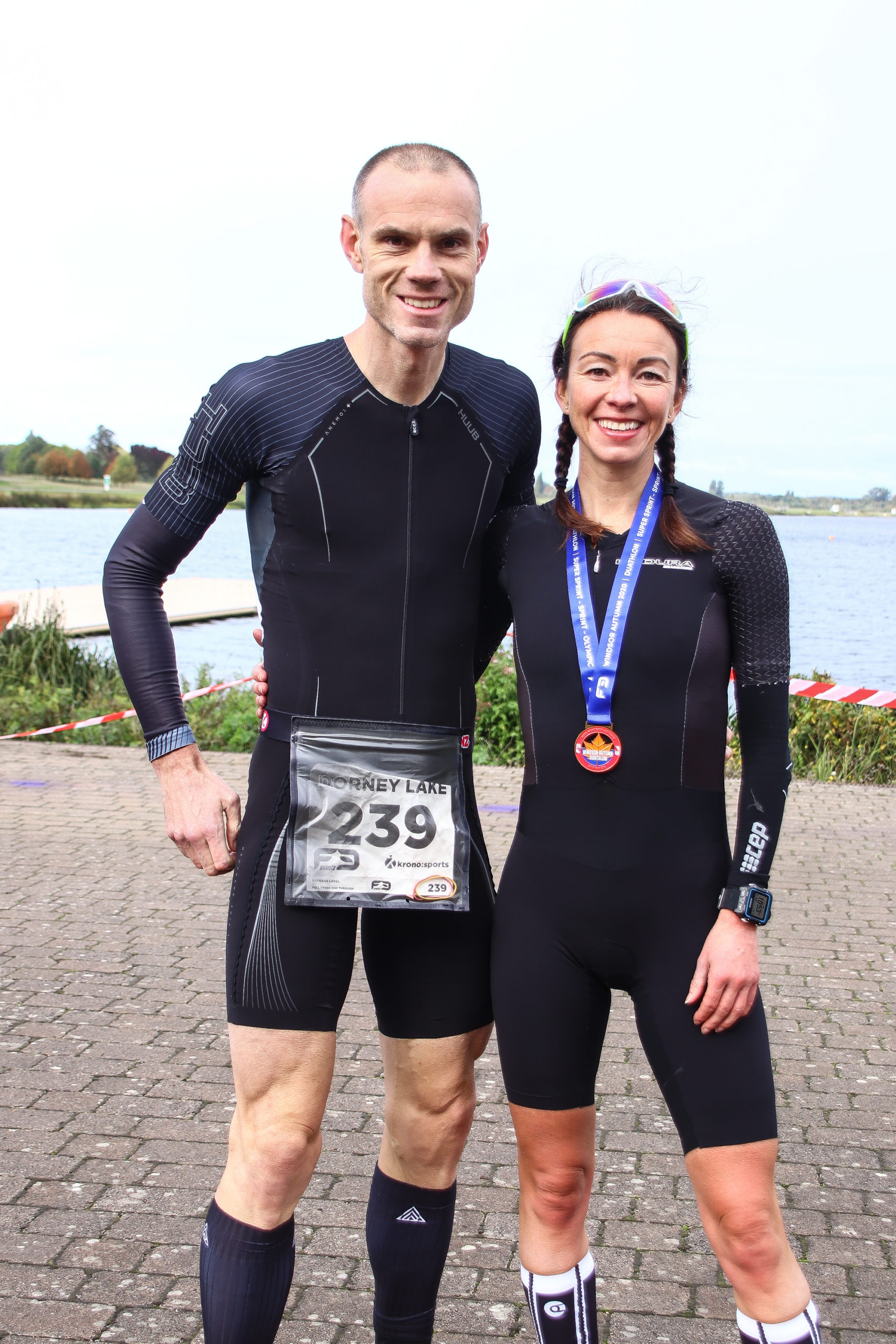 17 Oct

Q&A- Lindsy and Owen James

We caught up with athletes Owen and Lindsy to find out a little more about their sporting history and how they have found training and racing during the COVID-19 pandemic. Over to Lindsy and Owen to talk us through their journey through the sport.

Sporting History

Owen has always excelled in sport and represented at a high level throughout his life.  Whist seeming to have a natural gift he trains consistently and pushes himself on the relentless quest of self-improvement.  Starting his professional sports career as a footballer at Sheffield United.  He was 4th in the English indoor rowing champion, was one of the first British people to complete the 6 world majors (marathon PB of 2:46), and turned his talents to duathlon in 2015. He has qualified and represented his age group for GB in the sprint and standard distance finishing 5th this year in Punta Umbria Spain.  One of the last races before lockdown.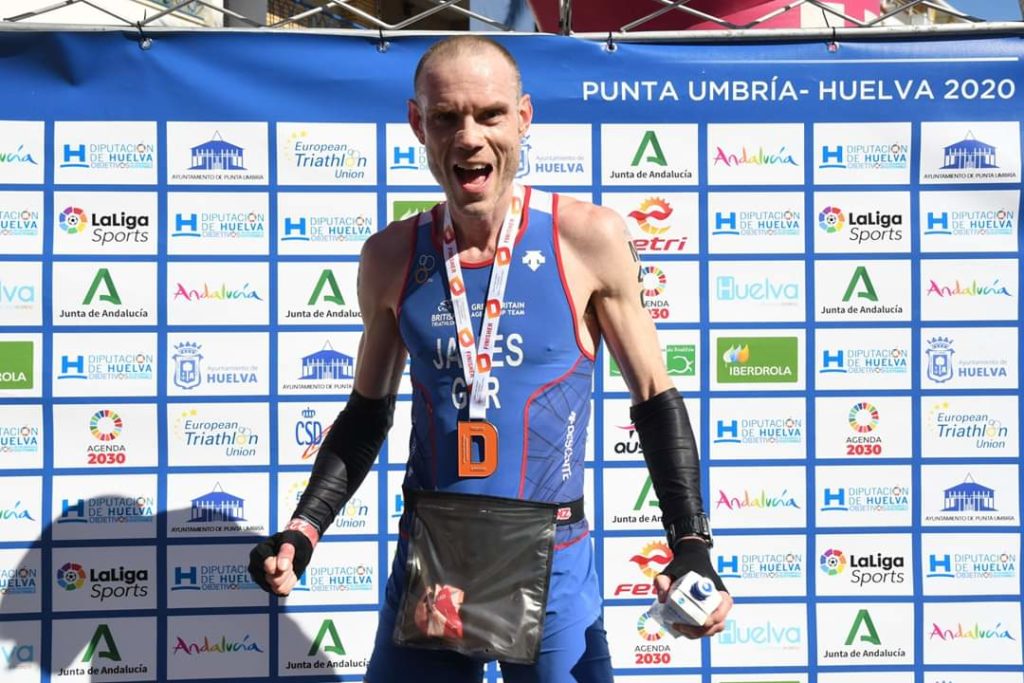 Contrast this impressive history to his wife Lindsy.  She would consider herself to have little natural talent but produces credible results on sheer determination and relentlessly training hard.  Lindsy has been a runner for 20 years competing at distances from 5k to the Marathon (3.01).  Her proudest moment in sport is breaking the Guinness World Record for being the fastest woman pushing a pram (and 9-month-old baby) over a half marathon in 1hr27.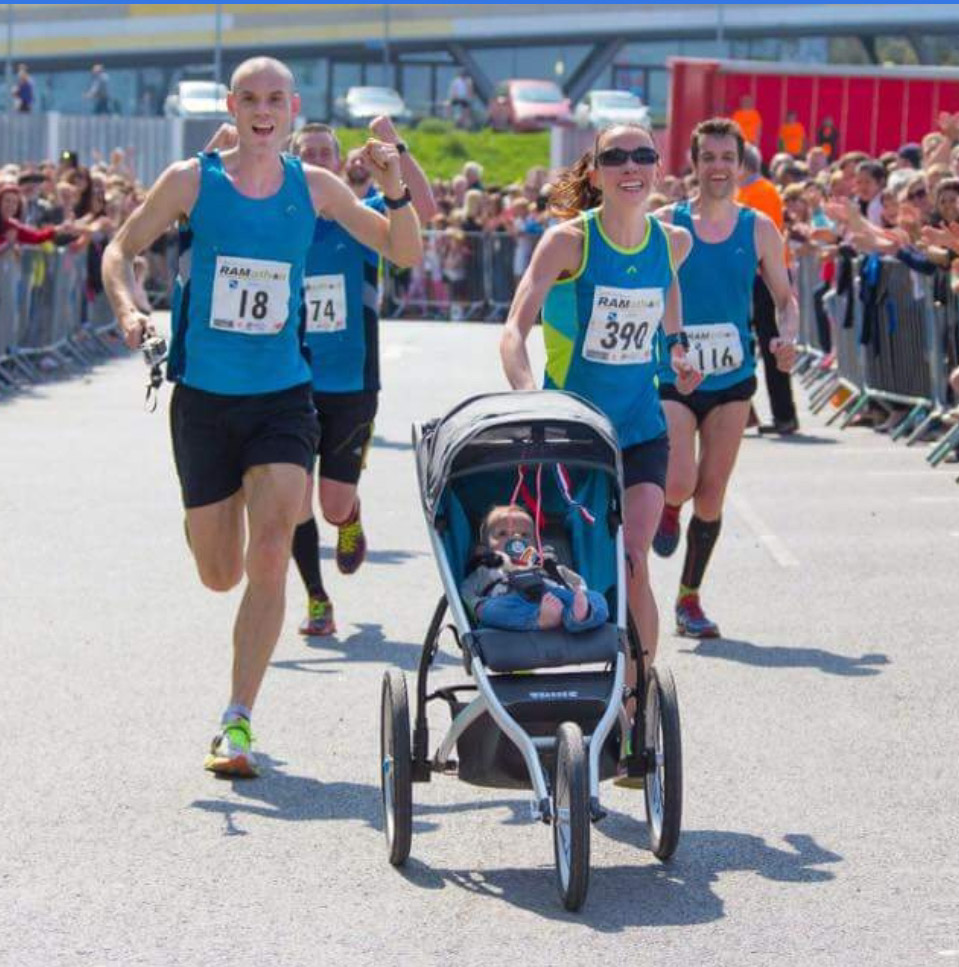 "I am new to duathlon and decided in lockdown it was time to learn a new skill and to face one of my fears, riding a bike.  The fear comes from being involved in a car accident whilst riding and falling off my bike too many times to count.  After 6 months of training with Chris I did my first duathlon at Windsor (Standard Distance) yesterday finishing 4th female and 2nd in age group."
Biggest challenges in the sport
"Owen's most challenging experience was the London Marathon in 2007 when he started to hit the wall early (mile 14) going through halfway in 1.27 and finishing in 3.57.  Owen collapsed over the line and was on oxygen and a drip, the worst physical experience he recalls to date.
Lindsy's biggest challenge is balancing the demands of being a Director of an incredible children's physical activity, health and wellbeing charity Active Fusion, being a mum to a very active 5-year-old son, Archie, and training every day."
"I never stop and find it hard to sit still.  I am susceptible to feeling stressed, have disturbed sleep, and getting run down which leads to 2 – 3 severe illnesses a year.  It's also a big challenge with Owen doing a high level of training.  Sundays can mean 5 hours of training between us but my priority is to never impact family time so one of us will often get up at 5am so we don't sacrifice spending quality time together as a family.  We rarely train together due to child care but our training time is also a time we can have our own headspace and time away from the family."
Being a duathlete couple
"Being a couple in the same sport has positives and negatives.  The main negative is time to fit everything in but the positives are we understand and support each other's training and are flexible to ensure we both can fit in what we need to do.  Being new to duathlon I can learn from Owen's journey, I certainly would have turned up to my first race missing most of the essential kit.  Luckily Owen had a 2-page document of what to take compared to my bike, shoes, helmet and tri suit!"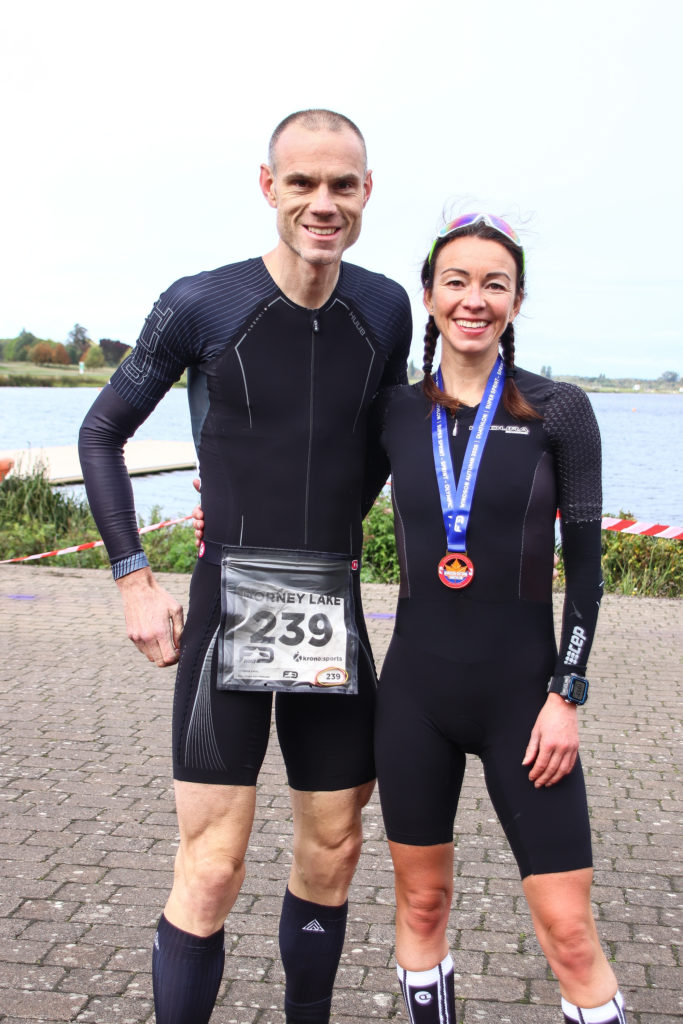 Training and racing in lockdown
Owen's had a few races cancelled but feels grateful to have been able to race in the Europeans in March.  He hasn't deviated away from the training plan and had kept momentum throughout. 
Lindsy had the disappointment of Manchester marathon being cancelled, this on the back of not being able to compete in the York Marathon was hard as she has trained to break the sub 3hr barrier for 18 months and has not been able to race.  The financial pressure on the charity when going into lockdown as well as home schooling lead to recurring illnesses and an injury at the start of her journey into duathlon training.  It was through this turbulent time Lindsy started to train with Chris.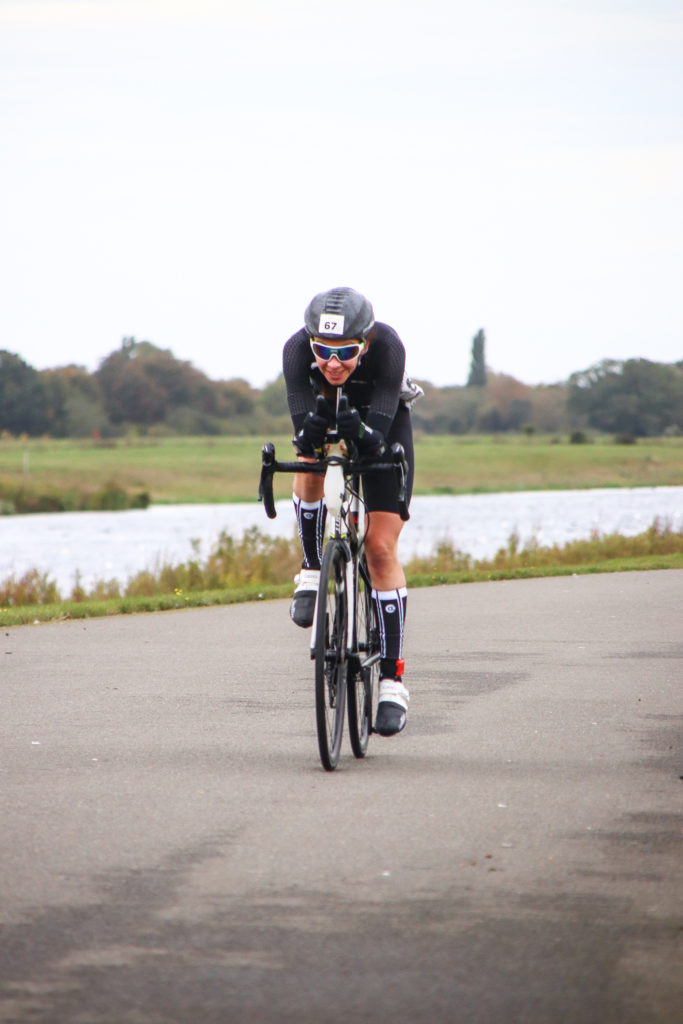 "I have never had a personal coach before but I've always made sure I've got the key sessions in during my running training.  Why get a running coach at age 42 when everyone says your performance declines?  I have had my best running times since turning 40 over 20 years after starting running.  I am still learning every day and believe I still can make improvements."
"I wasn't sure about getting a coach with my main concern being given a set plan which would be a one size fits all approach, with no flexibility or the coach not knowing and adapting to some of my personal challenges.  I have so much respect for Chris.  Yes, he has the knowledge and experience but he actually gets to know you as an athlete and adapts the plan daily/weekly based on all factors.  He checks in on me every week, How is your sleep?  How are your stress levels? What's your fatigue like?  How are you finding the sessions? Life can get in the way and in the past I've ignored this and just thought I need to do every session regardless."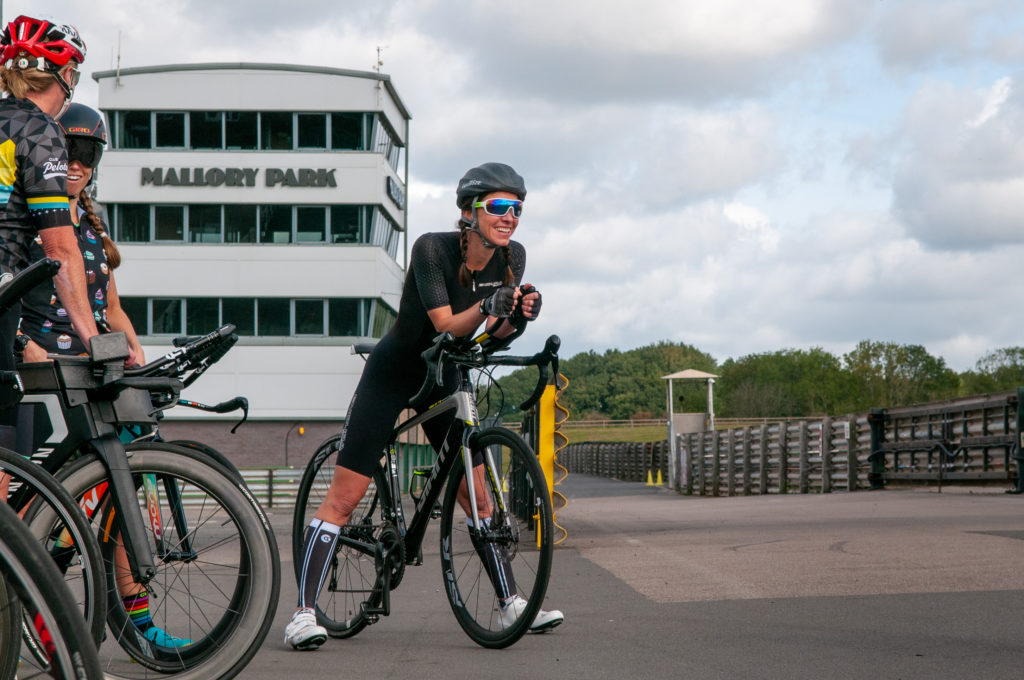 "Chris has full belief in me at times when I maybe don't which helps with motivation when times are tough.  After long illness and injury from lockdown I would have tried to pick up where I left off and would have jumped back into running long miles again.  Chris stripped everything back to basics and addressed my weaknesses.  Strength, conditioning, functional movement, speed and power.  Like all athletes, I want to see quick results but Chris tries to help me stay patient and to focus on the long term.  Building the right foundations now while there are limited races will pay off in the long run.  I have full confidence in him and I'm enjoying having a variety of cycling, running, and strength training.  I still feel nervous on the bike and have major gains to make on the technical side but I feel a sense of pride that I'm pushing myself out of my comfort zone daily.  I want to be the best role model to Archie and he sees from me that things don't come easy without hours of graft.  He sees my nerves before a race but I still put myself out there.  He sees me hurting and my many setbacks but doing it again day after day but always talking positively about sport and why it's important. He hears his parents talking about their goals and how they will get there, hopefully, a good foundation for him in his life!"
Goals
Owen – Simple to win a major medal at Worlds or European
Lindsy – To be a good role model for Archie and other children linked with Active Fusion.  For other women in a similar situation to relate and to believe it's not too late to make improvements or to learn a new skill.  "I want to make improvements where ever they lead to but to feel fit and healthy for life. "