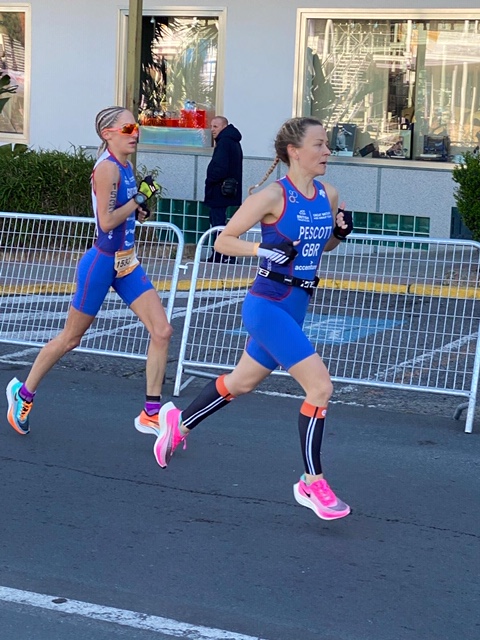 08 May

Race report- Laura, ETU Sprint Duathlon

One of the last few race reports from before COVID-19, we head back out to Punta Umbria in Spain where Laura had a cracking race.

Tell us a little about your triathlon background

"I first took up running in 2015 and loved it. I found triathlon the following year, signing up to my first race which was a 70.3. Since, I have now experienced triathlon at every distance from sprint to Ironman. Swimming has always been my weakest discipline, so for the last couple of years, I have focused on sprint duathlon with my best success at last years AG world championships where I picked up a silver medal. Since working with Chris, my focus has turned back to triathlon as I look to compete at 70.3 distance."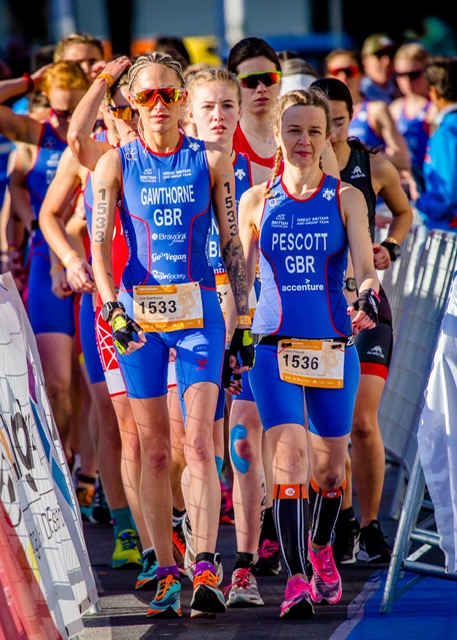 How was the lead up to the race?
"The lead up to this race over winter has been full on. This race was not my 'A' race, so my training has been getting me ready for 70.3, mostly learning to swim again! I actually enjoy the training more than the racing, as a mum to 2 girls and having a demanding full time job, the training is my day to day release when I can fit it in. I had a couple of run races in the lead up to this duathlon, both went better than expected, with a PB at 5k and 10k giving me a welcome confidence boost. Pretty much all of my bike sessions have been done indoors over the winter. Since working with Chris, I had seen a significant gain in power, just how it would transpose onto the road… I had to find out on race day. 2 weeks before race-day, I was struck down with an illness that left me unable to train for 10 days, not the perfect lead in to this race!"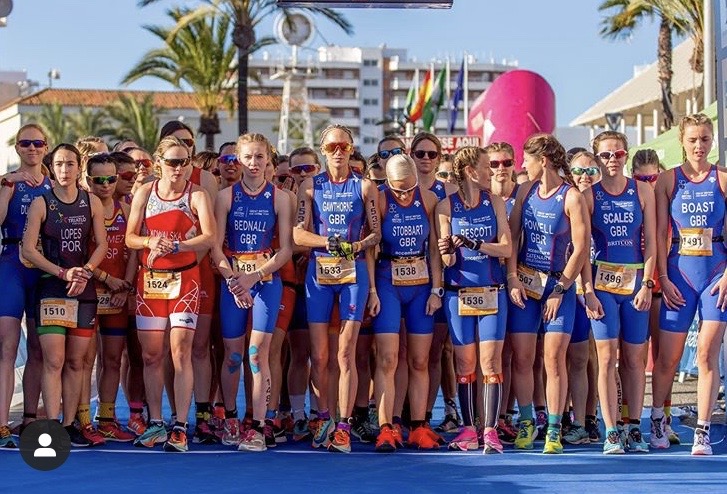 How did the race go?
"Chris had given me a pace to run at which I knew would put me near, if not with the lead pack, I stuck to the race plan and entered T1 after a short 4.8km in 17.58, this put me out onto the bike in a strong position. I was in a group of 6-7 chasing down the leading pair 20 seconds ahead, the plan was to go hard for the first 5-7mins taking us to the first turnaround point. My group really worked well together and soon enough we swallowed up the lead pair. I made sure I was on the front of the pack near the end of the bike leg, coming into T2 as first female after a 34.07 bike leg. The second run of 2.8km has always been a struggle for me in the past. I performed much better on this race than I normally do, credit to Chris for improving this. Although I was in a group of strong runners who I simply couldn't hold onto. I finished the run in 11.23 in bronze medal position."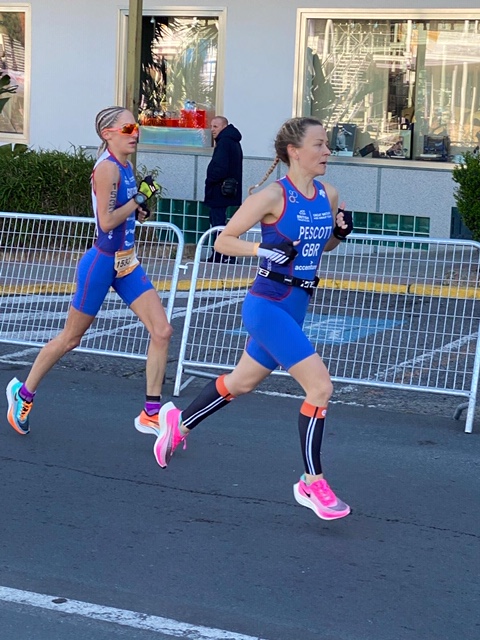 What did you take away from this race?
"I know had had a very good race up until the last run, so in hindsight, to mitigate the last run, I would have liked to have tried to break from the lead group on the bike to open up a gap big enough not allowing other competitors to chase me down on the run. I have been really happy with my nutrition through training and racing, I transitioned to a plant based diet last year, and this event shows it has had no negative impact on my performance."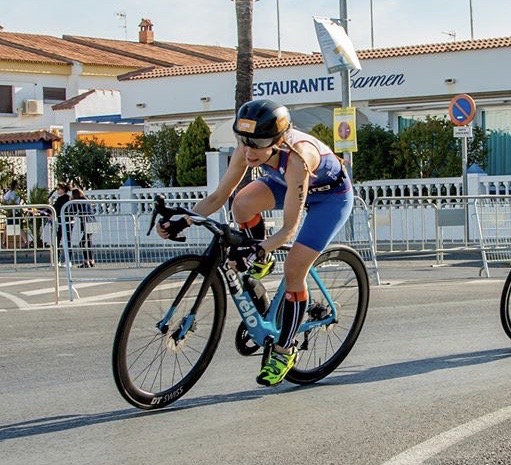 What are your plans for the rest of the year?
"My 'A' race this season was meant to be Graz 70.3 in Austria due in May. This of course has been postponed. I am not thinking about races at all this year at the moment, just ticking over ready to pick up the swimming in stay reasonable shape for when the time comes. If I get the chance to race again in 2020, then great, but at the moment, my race calendar is in limbo!"