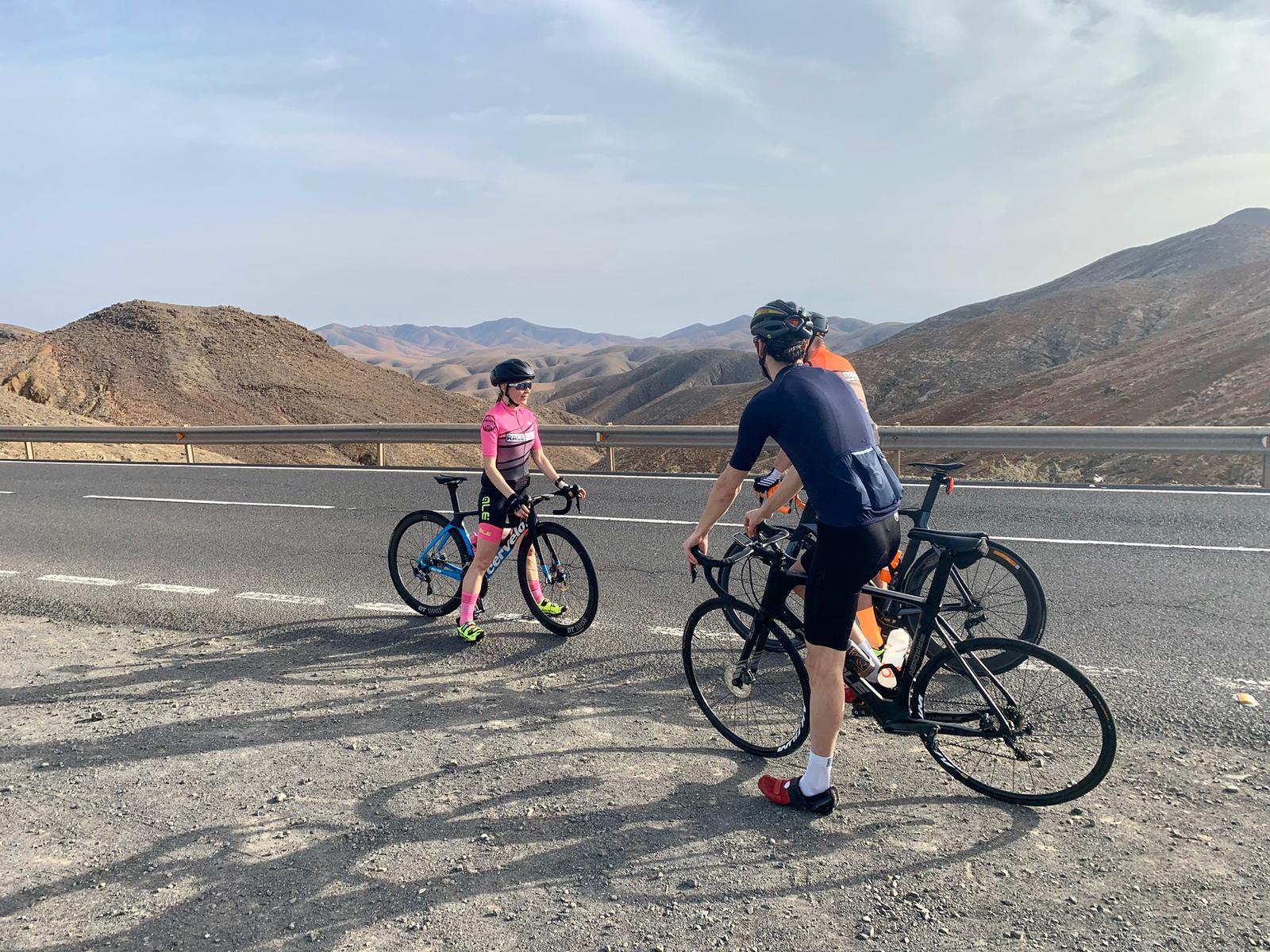 06 Dec

Training camp complete!

We've had a fantastic week out in Fuerteventura for the first training camp of the year. Head coach Chris and co. headed out for a week of sunny miles. You may hear from many of your friends about the benefits of training abroad this time of year but it can be difficult to know what to do on a training camp. How much is too much training? What sort of sessions should I be doing? Here's a look into what we got up to over the last week:

Day 1- 2.5 hour steady ride, 45 minute open water swim session and 40 minute steady run.

Day 2- 45 minute run session (2x 2.5km followed by 3×2 minutes), 75 minutes pool swim and 1.5 hour recovery ride.

Day 3- 2.5 hour bike with 15 minutes tempo into a 15 minute above threshold effort, 75 minute steady swim and 45 minute gym session.

Day 4- 2.75 hour steady ride and 45 minute open water swim with changes of pace.

Day 5- 90 minute steady ride, 75 minute swim session with threshold efforts and a 50 minute run with strides.

Day 6- 80 minute steady run and 75 minute swim with technique focus.

This brings our totals to:
Swim- 6.5 hours
Bike- 10.75 hours
Run- 3.5 hours

Training camps are a great way to spend time with friends but also are perfect for hitting those last few training sessions before you move into the preparation phase ahead of race season.

It's important to plan your training for the camp and make sure you don't go crazy and train yourself into a hole and take time in the evenings to enjoy yourself!